These are the known japanese schools soccer teams during the 16th National Middle School Championships in Captain Tsubasa (Boys' Fight arc). Later on, many players from these teams where selected by coach Tatsuo Mikami as the best 24 players of the national tournament and were invited for the training camp of All Japan Jr. Youth (J Boys' Challenge arc).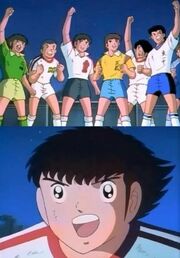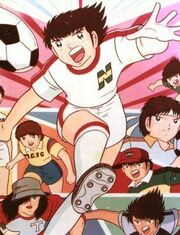 16th National Championship Teams
Edit
These teams are the main teams during the national middle school tournament.
Prefecture qualification round Teams
Edit
Musashi: Led by Jun Misugi. Musashi was Toho's rival in the Tokyo round finals.
Naniwa: Led by Taichi Nakanishi. Naniwa was Azumaichi's rival in the Osaka round finals.
Otomo: Led by Hanji Urabe, Shun Nitta and former Nankatsu SC players. Otomo was Nankatsu's rival in the Shizuoka round finals. On the following qualification round a year later, Otomo was to beat Nankatsu, since all former senior students had to leave the club in order to prepare for the High School entrance exams.
Other School Teams
Edit
See also
Edit
↑ Mentioned in Battle of World Youth