Captain Tsubasa ~ Make your Dream Team ~ (キャプテン翼~つくろうドリームチーム~), also known as Captain Tsubasa Mobile (キャプテン翼モバイル) is a game developed by KLabGames. The game was released in August 1, 2011 for the Mobage SNS. Later, the game is playable on Mixi, GREE, dゲーム; and is also available as an application for iOS and Android devices.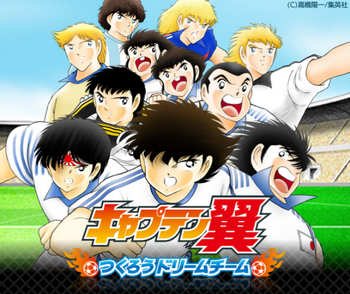 Ad blocker interference detected!
Wikia is a free-to-use site that makes money from advertising. We have a modified experience for viewers using ad blockers

Wikia is not accessible if you've made further modifications. Remove the custom ad blocker rule(s) and the page will load as expected.