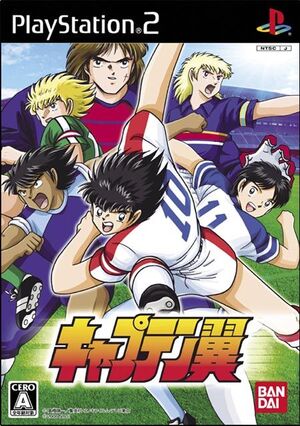 Captain Tsubasa (キャプテン翼 kyaputen tsubasa) is a Play Station 2 videogame developed by Bandai Namco Games. It was released in Japan exclusively in October 19 2006. As with the rest of Bandai games , it's based on the anime version of Captain Tsubasa. It differs from the rest of the Captain Tsubasa videogames by Bandai since its based on the original anime series and not on Captain Tsubasa J. The gameplay is also different from the rest of the Bandai Captain Tsubasa videogame in the sense that this one is more like the Captain Tsubasa games by Tecmo unlike the other Captain Tsubasa J ones.
External links
Edit
Ad blocker interference detected!
Wikia is a free-to-use site that makes money from advertising. We have a modified experience for viewers using ad blockers

Wikia is not accessible if you've made further modifications. Remove the custom ad blocker rule(s) and the page will load as expected.